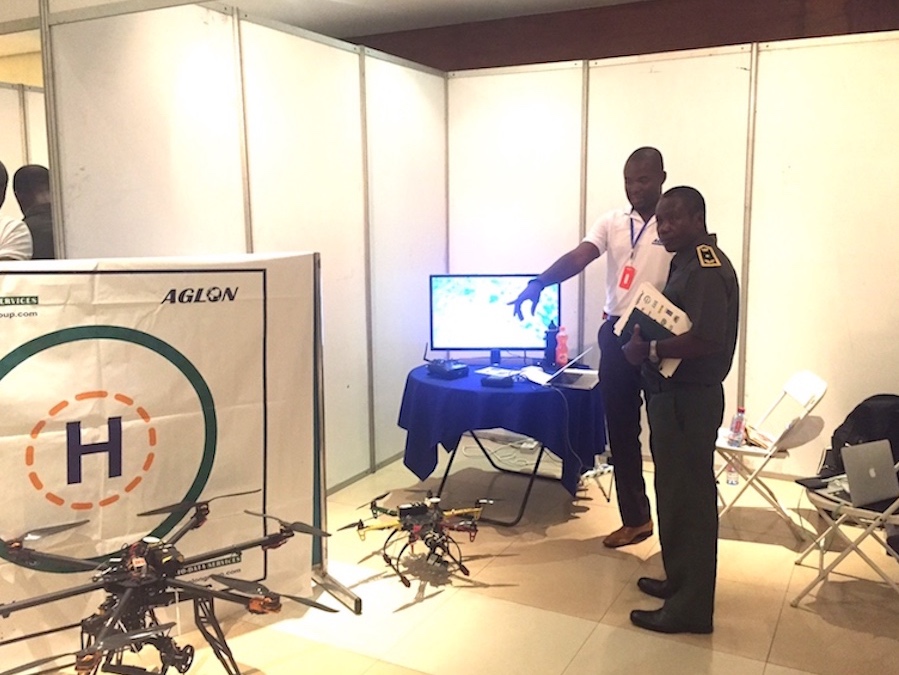 The Ghana Ministry of Lands Natural Resources and the National REDD+ Secretariat of the Forestry Commission organized the first ever NATIONAL REDD+ FORUM on the 25th November, 2015, at the Accra International Conference Centre.The Theme of the forum was,
"Conserving Our Forests for Better Lives and a Better Climate"
The keynote address was by  H.E John Agyekum Kuffuor, Ex -President of Ghana and UN Special Envoy for Climate Change. AGLON IT & AERO-DATA  was proud to be part of the programme and joining the global effort in battling climate change. We showcased how Unmanned Aerial Vehicles (UAVs) can be used as effective tools in tackling climate change by monitoring/managing Ghana's wildlife and forest resources.
REDD+ is an acronym for "Reducing Emissions from Deforestation and Forest Degradation". The Plus sign (+) represents activities that offer co-benefits such as biodiversity conservation, sustainable forest management and carbon stocks enhancement. REDD+ is an activity whose successful implementation will help reduce the impacts of climate change particularly in developing countries like Ghana.